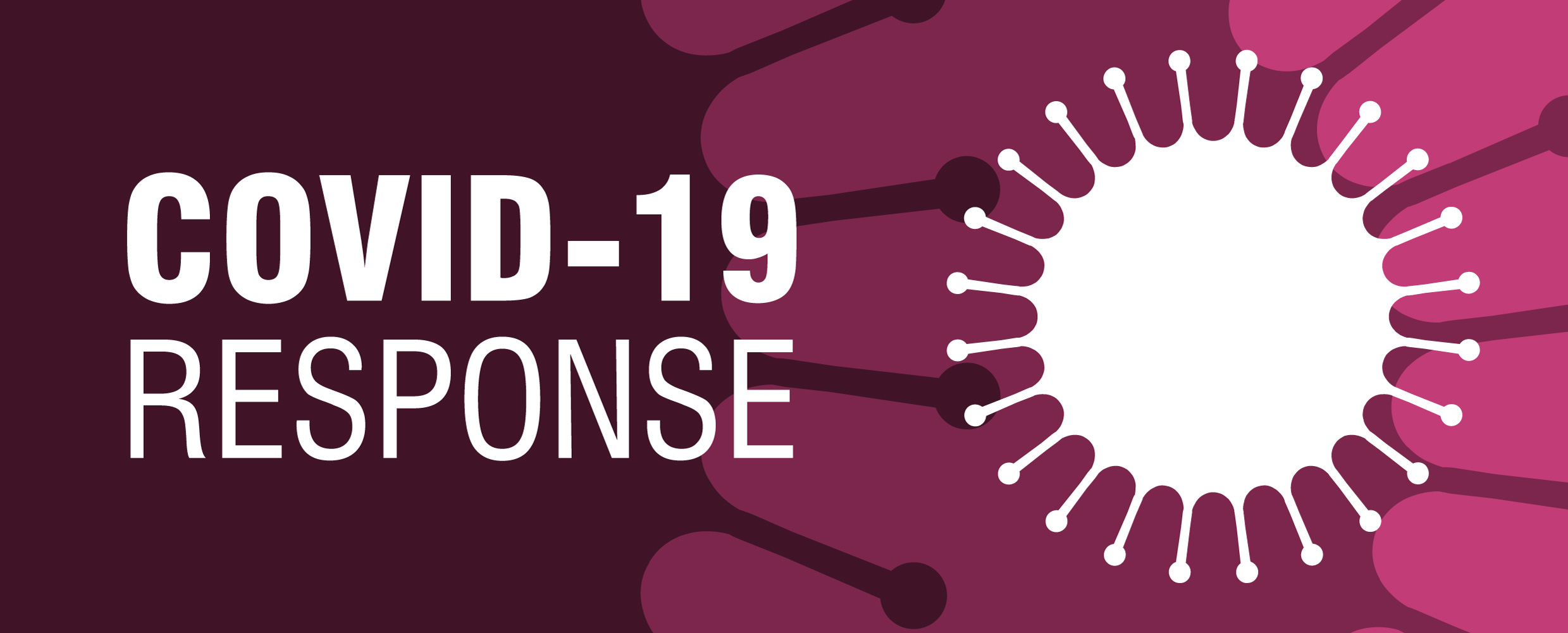 Covid-19: Ensuring Subway® stores are safe for all
25 May 2020
- Made-to-order sandwich supremo Subway is rolling out
a programme of adapted practices across its stores to ensure that guests and staff alike are safe
when customers visit to buy a sandwich. To start,
hand sanitizer
is available at the front of each restaurant for both guests and team members. Heightened hourly restaurant
cleaning practices
have been introduced.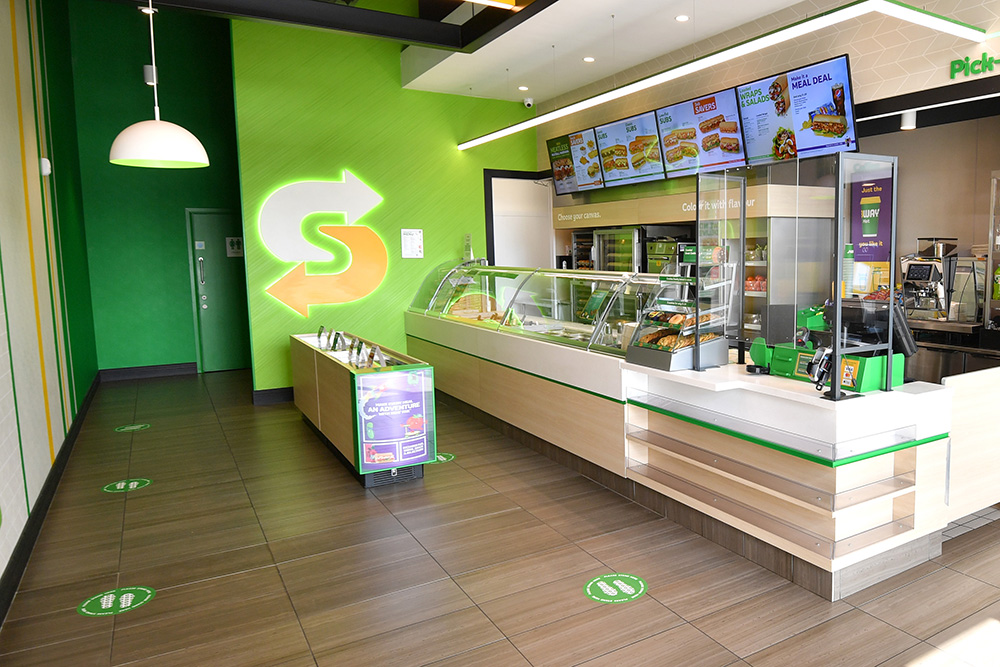 Stores will be providing a menu of Subway favourites and will operate with
smaller teams to support social distancing
requirements. Likewise, the number of guests and delivery drivers in the store at any one time is strictly controlled and a "
one in, one out" policy is in force
. Separate pick-up points for Just Eat/Deliveroo/UberEats delivery drivers and takeaway collection will be in operation.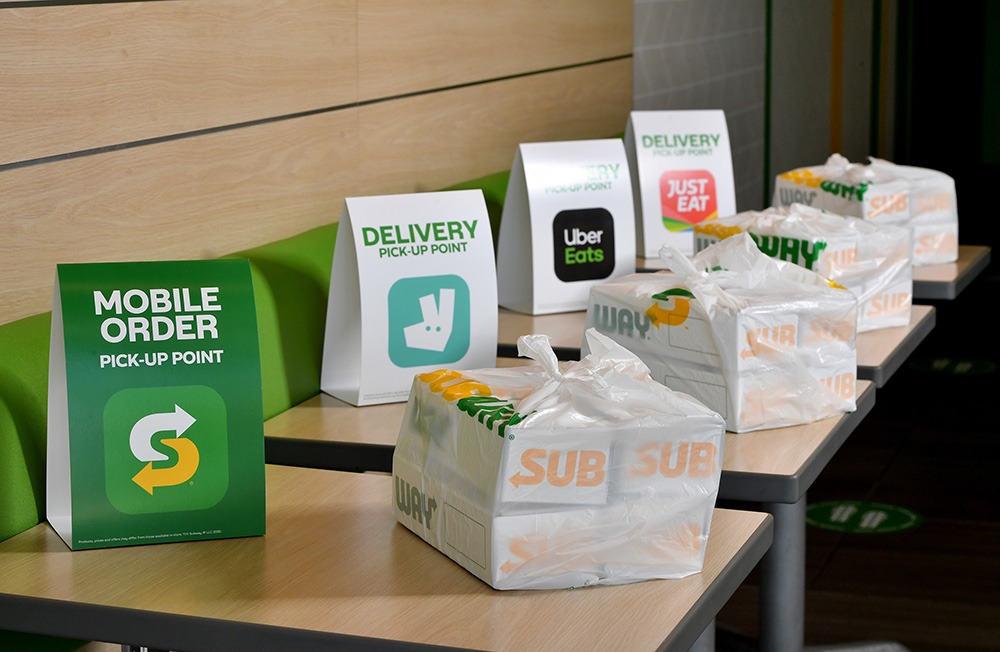 Subway's Sandwich Artists™, who assemble sandwiches for guests, will wear
non-surgical masks
and are being offered a choice of both disposable and reusable masks (see related story on Covid-19 training for Subway team members).
Plexiglass barriers
have been installed at all till areas, with the only exception being in France where Sandwich Artists will use
individual personal visors
.