Membership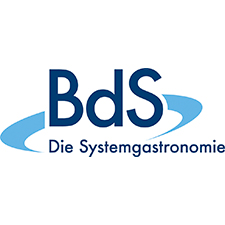 Bundesverband der Systemgastronomie
Bundesverband der Systemgastronomie (BdS) is a German employers' association representing more than 30 members of food and beverage service chains – like Mc Donald's, Burger King, Starbucks, KFC, Pizza Hut, Nordsee, Vapiano – and over 30 affiliate partners. More than 850 member companies, operating 2.800 restaurants, earn a total annual revenue of almost 6 bn. Euros. They employ more than 105.000 people and 2.500 trainees. Each BdS member commits himself to pay fair wages which are negotiated with labor unions.
www.bundesverband-systemgastronomie.de/de/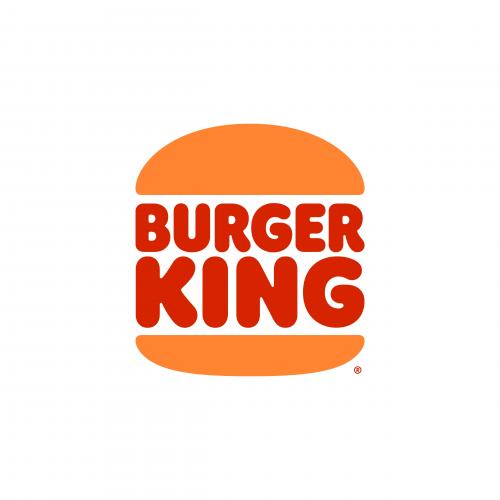 Burger King
Founded in 1954, the Burger King brand is the second largest fast food hamburger chain in the world. The original Home Of The Whopper®, the Burger King system operates more than 17,700 locations in more than 100 countries and U.S. territories. Almost 100 percent of Burger King restaurants are owned and operated by independent franchisees, many of them family-owned operations that have been in business for decades.
www.bk.com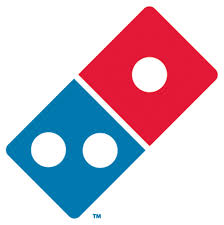 Domino
Originated in the US, Domino's Pizza arrived in Europe in 1988. Its core business is home delivery of delicious crunchy pizzas. This service is now provided by more than 1,800 outlets in 19 European countries. Its biggest markets in Europe are the UK and France.
www.dominos.com
Inspire Brands
Inspire Brands is a multi-brand restaurant company whose current portfolio nearly 32,000 Arby's, Baskin-Robbins, Buffalo Wild Wings, Dunkin', Jimmy John's, Rusty Taco, and SONIC Drive-In locations worldwide. The company was founded in 2018 and is headquartered in Atlanta, Georgia. For more information, visit InspireBrands.com.
www.InspireBrands.com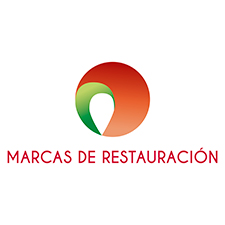 Marcas de Restauración
Marcas de Restauración is a non-profit entity representing branded food and beverage chains in Spain. Currently, it is comprised of 41 companies which have a portfolio of more than 100 brands. Those companies account for 0.6% GDP and employ more than 150,000 people.
marcasderestauracion.es/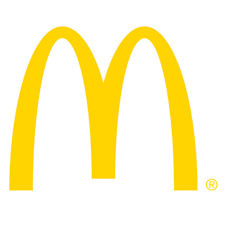 McDonald
McDonald's Corporation was founded by Ray Kroc in 1955. Today, it is the world's largest chain of hamburger restaurants with over 36,000 locations worldwide. The first McDonald's restaurant in Europe was opened in the Netherlands in 1971 and today it has 7,890 restaurants (73% franchised) in 38 countries in Europe serving over 15 million customers each day.
www.mcdpressoffice.eu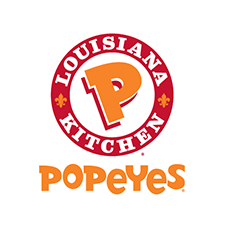 Popeyes
Founded in New Orleans in 1972, Popeyes has more than 45 years of history and culinary tradition. Popeyes distinguishes itself with a unique New Orleans style menu featuring spicy chicken, chicken tenders, fried shrimp, and other regional items. The chain's passion for its Louisiana heritage and flavorful authentic food has allowed Popeyes to become one of the world's largest chicken quick service restaurants with over 3,000 restaurants in the U.S. and around the world.
www.popeyes.com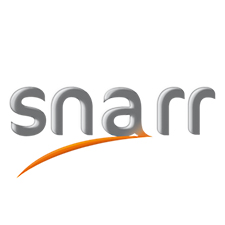 SNARR
In a rapidly expanding sector, the SNARR is the representative association for food and beverage branded chains. With more than 180 brands, the SNARR is committed to the diversity of its members.
www.snarr.fr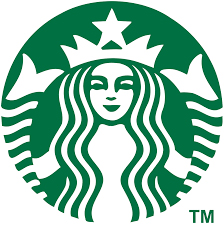 Starbucks
Since 1971, Starbucks Corporation has been committed to ethically sourcing and roasting the highest quality arabica coffee in the world. Today, with over 2100 stores across Europe, Middle East and Africa (and 20,000 globally), the company is the premier roaster and retailer of specialty coffee in the world. You can find out more in our stores or online.
www.starbucks.com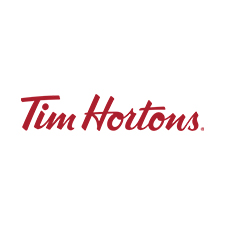 Tim Hortons
Tim Hortons is one of North America's largest restaurant chains operating in the quick service segment. Founded as a single location in Canada in 1964, Tim Hortons appeals to a broad range of consumer tastes, with a menu that includes premium coffee, hot and cold specialty drinks (including lattes, cappuccinos and espresso shots), specialty teas and fruit smoothies, fresh baked goods, grilled Panini and classic sandwiches, wraps, soups, prepared foods and other food products. Tim Hortons has more than 4,800 system wide restaurants located in Canada, the United States, and around the world.
www.timhortons.com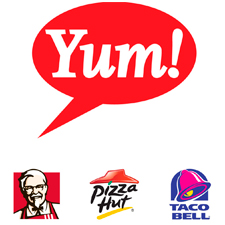 YUM! Brands (KFC, Pizza Hut and Taco Bell)
YUM! is the parent company of three iconic brands and was founded in the US in 1997. YUM! operates more than 2,200 restaurants in more than 35 different countries across Europe and has been part of some communities for decades with KFC UK and Ireland celebrating its 50th year in 2015.
www.yum.com