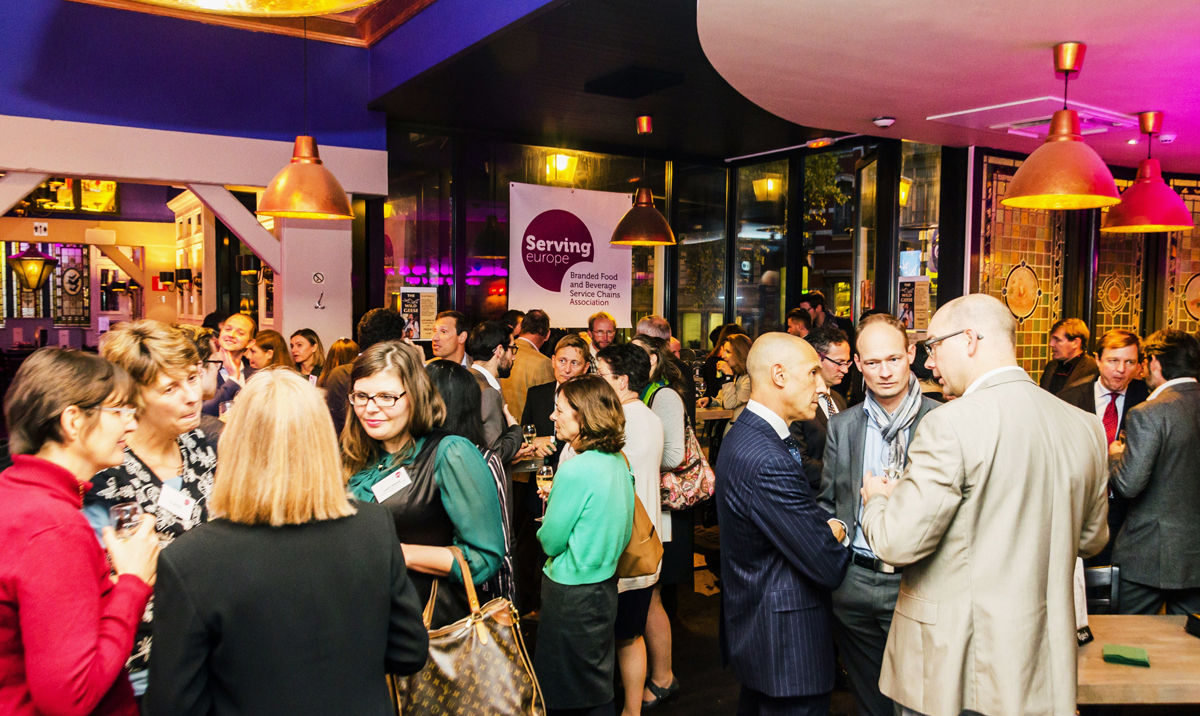 A great launch party!
Serving Europe members were joined by representatives of the industry and the EU institutions to celebrate together the new profile of the association.
Relevant decision-makers took part to the event to learn about the vision and objectives of the branded food and beverage service chains in Europe.

(Click image or place your cursor over the picture to be able to scroll through the gallery)